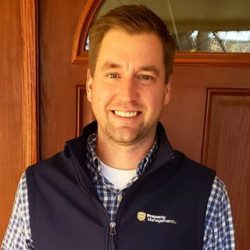 Taking care of a rental property can be time-consuming and daunting. Still, many rental property owners feel like they can take care of managing the property themselves. But what happens when it becomes too much?
There are a multitude of reasons to use a property management company like PMI Elevation can relieve some of the stress out of owning a rental property, and free up even more time for the property owner.
Most importantly, property managers deal with the most important aspect – collecting rent. Sometimes, depending on the tenant, this can be difficult. Property management companies have proven structures in place to ensure timely collection of rent. This can be vital to keeping your cash flowing, particularly if you have multiple rental properties.
Along those lines, property management companies can also make sure that your rent is set appropriately. They can make sure you're not charging too much for rent (or too little). This ensures that your property always has a tenant and that you're getting the most income possible. And more free time means less time with tenants.
Even though the income is likely the most important thing, using a property manager can also get you another commodity – time. Using a property management company to deal with the day-to-day processes of running the property allows the owner to deal with less, allowing more free time to do whatever you want.
Finding the right tenants and managing them is also key. Property managers with experience are well versed in finding great tenants and can do all of the background work to make sure they check all of the boxes for being a good tenant. On top of that, property managers can deal with the tenant after they've moved in. Between emergencies and regular maintenance, the property manager is there to deal with all those situations that pop up.
Property managers also make sure the owners remain compliant with all of the changing laws and housing regulations. Keeping up with these rules and regulations can help the property owner rest easier knowing that they won't face any legal issues because everything is up to date.
Because of all of these things, property management companies allow the property owners to maximize the money they've invested. Sure, the property manager charges a fee in exchange for their services, but they're able to get the most out of your property because of their experience with determining rent, finding the right tenants, and making sure everything is running smoothly.
Contact Jim Shonts with PMI Elevation today with any questions about property management in Highlands Ranch or the rest of the Denver metro area.