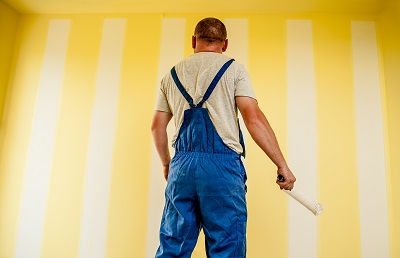 Staying In Front of Maintenance
One of the biggest headaches for any rental property manager is keeping up with maintenance. There are a number of things the tenant is responsible for, but there are a number of things your property manager should keep up with to avoid heavy price tags in the future.
Most units come with a number of appliances included, and those are big responsibilities for any landlord or property manager. Many tenants don't worry about these appliances working properly until the instant those appliances stop working. By staying ahead of the maintenance on these important items, property managers and landlords can avoid expensive repairs – and avoid those late-night phone calls from tenants.
One of the most important appliances to stay on top of maintenance with – especially with the fickle weather in Colorado – is the air conditioning and heating system. These units work when there is proper air flow, so making sure the vents are free of dust and blockage is imperative before using the system for the first time every year. Filters can also become full of dirt and dust, so changing them regularly is also important. Not only can prolonged buildup cause the system to work improperly, but it can also cause permanent damage. And that can be much more expensive than the cost of an air filter. PMI Elevation has a solution for this common issue by sending a filter to the tenants front door, creating a video on how to install the filters for the tenants, and partnering with an HVAC contractor for annual inspections and cleaning.
Another major appliance that tenants use every day is the refrigerator, but more needs to be done to keep them running properly than just plugging them in. Starting with the freezer, make sure it is defrosted if there is a buildup of ice accumulating. Let the ice melt by removing the items in the freezer and letting the space melt down at room temperature. The refrigerator and freezer work thanks to a motor, and keeping the coils clean can help increase the lifespan of that motor. Vacuum the dust out from below the unit to keep the coils clean, and make sure to check the drain lines for clogs while you're down there.
Plumbing issues can also pop up at any time, but keeping your tenants informed on preventative maintenance practices can go a long way in preventing those calls from happening at all. There are a variety of gadgets that can keep hair out of drains in sinks and bathtubs. Keeping things like cooking oil, uneaten food and coffee grounds out of the kitchen sink can keep things running smoothly. If a clog can't be solved with a plunger, it might be time to call in for professional help, as well.
As a property manager or landlord, you know the scope of your expertise, so make sure to bring in professionals to take care of the things you can't perform yourself. Don't try and fix appliances that aren't working properly, and don't be afraid to call in a plumber or electrician to fix issues that are deeper than the surface. The most important thing is to get things up and running for your tenants as soon as possible, and that can often mean pulling in experts to fix those issues in their areas of expertise.
For more information on proper maintenance for your rental property in Highlands Ranch, contact Jim Shonts with PMI Elevation today. We are an experienced property management company in Highlands Ranch, Lone Tree property manager, Caste Rock property management and Parker Property Manager.