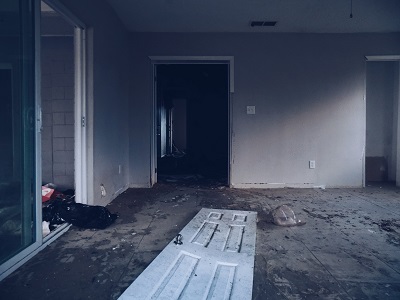 Your tenant moved out. Whether the departure from your rental property in Colorado went smoothly or otherwise, that transition means a bundle of work is around the corner.
It's a mixed bag when dealing with your now-vacant property. Sometimes tenants do everything the right way, and the upkeep and cleaning is minimal to get it ready for the next renter. But sometimes repairs and extensive cleaning are needed. Sometimes there's damage. Some tenants even leave behind some of their belongings. Sometimes it's a combination of all these things.
If the property gets abandoned by your tenant, a lot of work can be on the horizon. From dealing with and disposing of trash, to trying to connect with the tenant to get their property returned, it can be an arduous process. But there are ways to make it seem less daunting.
Check out your lease. Does it outline what happens to any possessions left behind? Does it detail the expectations for the condition of the unit when they leave?
It's also important to factor in the reason why the tenant left. If the lease simply ended and/or you followed the process of giving them a termination notice, it should give you some flexibility when dealing with belongings left behind.
If they've been evicted or simply vanished in the middle of the night, things can get a little sticky. Their property has to be dealt with differently than if the tenant simply decided to just move out.
Once the manner the tenant left is determined, make sure to inspect the entire property to find out if any discarded items remain in the unit. Different items have to be disposed of differently – as tenants have left behind anything from trash to bookshelves to small appliances, and even cars.
Make sure to detail what has been left behind, and make sure to store it properly, if necessary. Contact the tenant and remind them of the deadline, as outlined by your lease. If they claim the property, great. If not, make sure to dispose it accordingly with your area's laws and regulations.
That's where it's important to talk to your property manager in Highlands Ranch. They know the rules on how to deal with these things, and they should have protections in place – such as an abandoned property clause – inside the lease itself.
Property managers in Colorado are well versed in dealing with tenant turnover. They usually take on the burden of all the work involved with tenants moving out. If a move-out is difficult – whether because of a bunch of trash left behind, or you're dealing with an eviction – a property management company will deal with it.
Also, property managers in Highlands Ranch, Littleton, Denver – or where ever your property is located – know all of the laws associated with properties being abandoned by tenants. It helps to have an expert on the subject in your corner.
For more info about topic, or with any other questions about property management in Highlands Ranch – get in touch with Jim Shonts at PMI Elevation today.