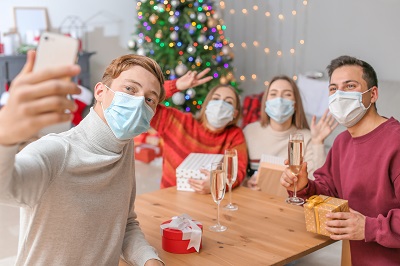 Every landlord wants to find the dream tenants: Trustworthy, respectful and keeping the same address for a long time. But just like you, the tenant also wants all of those things.
Understanding this symbiotic relationship can help pave the way to more long-term tenants to your rental properties in Highlands Ranch. While the landlord is looking for someone they can trust inside of their property, the tenant is looking for someone to trust with their living situation.
One of the easiest things you can do to make the new tenant feel welcome is to provide some sort of welcoming package. A small gift or a little reference sheet with dining hotspots and other great things about the neighborhood goes a long way in making them feel more at home right away.
It can be anything from cleaning supplies to a gift card, but any thoughtful gesture will encourage a good relationship from the time they move it. It will also help set the tone in terms of communication with your client, making them more willing to reach out to you if something happens with the unit.
Most property managers and landlords know the importance of preventative maintenance, and taking care of those small issues that pop up in a timely manner can also help keep tenants around. Take the time to stay on top of the tiny things before they become bigger. If a tenant sees their landlord actively working to make their living arrangements more comfortable, it can help instill a lot of confidence in their landlord.
However, be sure to be mindful of your tenant's privacy. Outside of an emergency, don't pop in on your tenants with surprise visits, and let them know ahead of time if you're going to be working on something with their unit. Also, if they know that any requests for maintenance or repairs will be handled promptly, and on their schedule, it will make the tenant more appreciative, as well.
But some of the important keys to locking in long-term tenants happen before they ever move in.
Give your incoming tenant a sense of security by installing security measures around the unit. Making the small investment in a security devices and equipment can help the tenant feel safe, and respecting that security and privacy can lead to long-term tenants.
Another thing to consider is compromising with a potential tenant that you, as a landlord, believe might be a good, long-term fit. That could also include a grace period until the end of the day if they're looking at other units. Making gestures like this goes much farther in building a good relationship from the start.
For more ideas on how to increase your chances to garnering long-term tenants, or with any other questions about your rental property in Centennial, Parker, or Castle Rock, contact Jim Shonts with PMI Elevation today.
Photo by PS Imaging from StockSnap