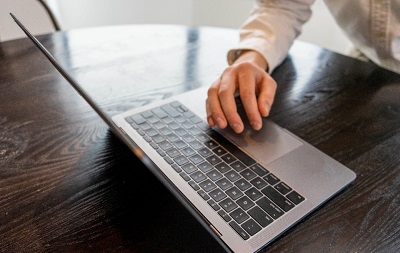 Collecting rent has long been a major thorn in the side of all landlords. Gathering checks can be a hassle, and rounding them up when they're due (The check is in the mail!) can be troublesome, too.
Many landlords still collect rent through checks, but there is another viable solution out there with much less hassle: Paying online. There are a multitude of reasons for switching to online payment, but the most critical of them is timing. Collecting checks is time consuming, and waiting for them in the mail isn't fun for anyone.
When adding online payment, much of the process gets automated, and your chances of getting paid on time increase. Sending an automated reminder that links right to the payment method can get the tenants the convenience of paying quickly. The tenants benefit, too, since late fees won't be tacked on. At PMI Elevation where we provide Castle Rock Property Management services, we offer our current and future tenants over 5 ways to pay rent each month — all nearly 100% automated.
Along with the convenience, many online payment options also allow for the scheduling of future payments. That allows for the tenants to set payments up and forget about it – instead of forgetting to send the check in on time. About 50% of our residents select this automated payment option, especially our Parker Property Management properties. It also allows for multiple methods of payment, meaning the landlord is providing another level of convenience for the tenant.
Not only does this allow more convenient payment options for the renter, but it makes the process easier on multiple levels for the landlord. Rent is a primary source of income for a number of rental property owners that we talk to looking for Highlands Ranch property managers, so it stands to reason that they'd want to collect it in a timely fashion. If rental properties are run by property managers, timely rent is crucial to the success of our business.
When utilizing online payment methods, payments are processed faster, because the landlord isn't waiting for a check to arrive in the mail and then get processed by the bank. Some online payments get processed instantly, and the landlord gets notified when the payment is made. That allows for easier understanding of your overall financial situation, because you're not waiting for payments to post. Our Centennial property management clients absolutely love 100% on-time rent collection in 2020.
Most landlords screen prospective tenants to find indicators for potential inconsistencies in paying rent, but automating the process takes out much of the worry on both sides. More and more payments are moving to online transactions, and there is even software available to landlords and property managers to streamline the process for things like rent payments, security deposits, pet deposits and even late fees.
Technology is moving forward, and it's making it easier to collect these types of payments. The result is a simpler process for both tenant and landlord, and switching to an online system might help alleviate some headaches with your rental property.
For more information on how online payment processing can help landlords with rental properties looking for Denver Property Management or Aurora Property Management or anywhere in South Metro Denver, contact Jim Shonts with PMI Elevation today.