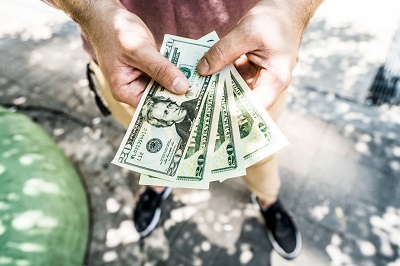 Rental properties can be a good money maker for real estate investors. There are a few ways those investments get protected, and one of the most common is security deposits.
But security deposits aren't cut and dried. There are a lot of questions that can go along with them. Are you charging too much? Or not enough? How much should be held back for cleaning when the tenant moves out? Do you separate pet deposits? Or add them into the security deposit for tenants with pets?
Managing security deposits can be one of the trickiest things landlords do, and following the state laws in handling your tenants' security deposits is vital to the success of your rental property. There are a number of things a security deposit could cover, but figuring out the balance can go a long way in getting the most out of your investment, and being fair to your tenants.
Security deposit amounts can vary, depending on the state your rental property is located, since state laws generally dictate the amounts. However, in Colorado, there are no limits to the amount a landlord can charge tenants. It's fairly common for security deposits to be around one month's rent, but that can fluctuate if a pet deposit gets included. At PMI Elevation, our security deposit amounts even fluctuate based on the prospective tenants credit scores and rental history or the number of roommates.
If pet deposits, or other items, are included with the security deposit, it can get pricy for the tenant. That could potentially scare some tenants away if that is to be paid in a lump sum up front. There are other options for that payment, as well, and a number of states are moving to allowing some of these alternatives. Allowing for security deposit payment plans for potential renters that can't afford all of the security deposit with first (and often last) month's rent can show good faith to the tenant and get the landlord-tenant relationship off on the right foot. We use a special program at PMI Elevation that gives the owner the FULL and IMMEDIATE value of the security deposit, but the tenant only has to pay a small monthly premium. This allows us to decrease our clients risk by decreasing the tenant's upfront cost. It is a HUGE win for all parties involved.
The security deposit has a number of uses for the landlord, but there must be an acceptable reason for the landlord to withhold any of it. The most common is cleaning costs and damages that come out when the tenant checks out. It's also used to cover the nonpayment of rent, and damage done to the property.
Correct bookkeeping around security deposits is also important, because when it is time to return them to the tenant, there can be a legal dispute. In Colorado, as of this writing, the Landlord has 30 days to return the Security Deposit unless the lease states otherwise, up to 60 days. All of our leases for Highlands Ranch Property Management, Castle Rock Property Management and Centennial Property Management include 60 days to return the Security Deposit funds to our tenants. Landlords should make sure to follow all of the state laws and regulations surrounding them, and – most importantly – be fair to the tenant. Incorrectly accounting for security deposit withholdings means the tenant may sue you for damages and if the Landlord loses in court, it could mean treble damages (3 times the amount of the Security Deposit and awarding attorney's fees – ouch!)
Rental properties can be lucrative investments, but they're an expensive asset for the property owner. Protecting that asset is important, but making sure the tenant feels protected can be equally important.
For more information on how to maximize security deposits for both landlords and tenants for Parker Property Management, Aurora Property Management or Denver Property Management, contact Jim Shonts at PMI Elevation today.
Photo by Jeremy Paige from StockSnap