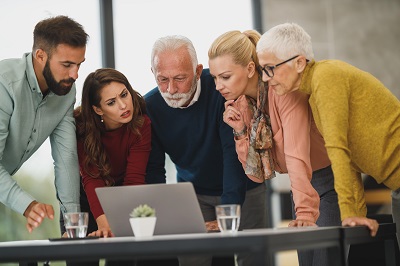 Every property manager and landlord wants dream tenants they don't have to worry about. But even landlords with the best intentions have problem tenants that slip through the cracks into their rental property in Denver or anywhere else in South Metro Denver property management area.
There are a number of ways to make your property more inviting to the best tenants, but one thing you can do to weed some of the liabilities out is to create a background check process and publish your screening criteria. Gathering references and performing background checks is one of the best things you can do to find out what type of tenant you're dealing with. The background check should cover everything from credit reports to criminal databases to checking in with past landlords and eviction court records, if possible.
Just because a tenant seems great on the outside, doesn't mean they'll necessarily be that way once they've moved into your rental property. There is nothing stopping dishonesty from creeping onto any application, and the checks help verify that what they're saying is true. Remember, if a potential tenant is against you performing a background check, there is probably a reason for it.
The background check also helps cover the landlord legally, since any reasonable concern is enough for the landlord to deny housing, and the check can serve as proof in case an issue escalates and winds up in court. Of course, the Fair Housing Act states that you cannot deny housing due to just any criminal history and the State of Colorado has some limitations on what criminal activity reports you can use – unless there is a viable concern about the safety of the property and the community. This is an important aspect, as it gives the all the ammunition they need to perform the background check, since it's just following the letter of the law.
Once the background check comes through, it's important to look for a few red flags. Make sure you are comfortable enough with their credit score, as this is a stark indicator as to whether they'll be timely with payments or not, but take it one step further to see what bills are not being paid. There is a lot of medical and student debts that are in deferment, BUT if you see utility bills, auto payments and.or cell phones bills having missed payments, those are BIG red flags if you are providing Parker property management, Centennial property management or Castle Rock property management.
The background check should also show any history of late payments, and any criminal history. There are a number of companies that can provide this service to deliver the information. Spending some money to make sure you're getting a better tenant can save dollars in the long run, and it's acceptable to have the tenant pay for it with the application. That is even another way to weed out some potentially troublesome tenants before the background check is even performed.
And this situation goes both ways. Just like tenants, not all landlords are created equal. Many tenants have had bad experiences with landlords that didn't return security deposits or didn't maintain the unit or any number of things. Make sure to give the potential tenants references to other recent tenants that enjoyed having you as your landlord. It won't hurt to include a background check on yourself that shows you are in good standing, as well. That can show open lines of communication and build a good bridge of trust from the start, showing that both sides need to trust each other.
For more information on best practices for Highlands Ranch property management, Denver Property Management or Englewood Property Management and more to help land more reliable tenants, contact Jim Shonts at PMI Elevation today.
Photo by Direct Media on StockSnap