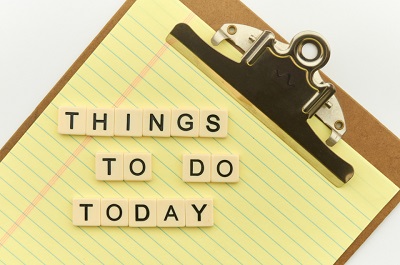 There is a tenant ready to move in your rental property. One of the most important steps in the process of finding the right tenant is conducting a thorough walk-through to make sure both sides know what to expect.
The walk-through is an inspection of the property that gives both parties the opportunity to document any issues that either need to be repaired or addressed before move-in.
A vital important aspect of the walk-through comes before the new tenant even sets foot in the property: The security deposit. It's essential to require a security deposit to make sure any damages by the tenant can be taken care of when they move out. The walk-through provides both sides with a detailed look at the unit's condition before move in – and outlines what, if any, repairs need to be made. PMI Elevation uses an app on all of our property manager's phones to make sure we are consistently checking all of the major components of the home. We also have that same app given to our residents for free so they can document the condition as well. This helps keep our clients out of court over security deposit disputes…and also makes us one of the preferred Castle Rock Property Managers.
It's also ideal to use a checklist during the walk-through, and make sure to take pictures before and after any tenant leaves. As the landlord, you don't want to charge a tenant for any damage that was already there, and the checklist makes it quicker and easier to assess things when the tenant moves out.
The checklist will come in handy when the tenant leaves, but make sure to set your move-out expectations before they're driving the moving truck away from your unit. Send the tenant your checklist you use to check for damages. Send your tenants regular status emails. At PMI Elevation, a specialist for Highlands Ranch Property Management, we send our tenants emails about every week with expectations and assistance for moving. We recommend cleaners, movers and other service contractors to make the move smooth. That way, if there is anything cosmetic or otherwise that the tenant might be able to take care of before move out, they won't be dinged for it on their security deposit.
The pictures through the walk-through will not only give you peace of mind as to the exact condition of the unit, but will also give the tenant similar comfort knowing there is a record of the unit's appearance before they came in. They can come in handy for both sides when it's time for the tenant to move out.
The walkthrough – whether it's before the tenant moves in or after – is a way for both parties to make sure they are on the same page. Neither side wants a conflict when the tenant is moving out, but the rental property is a valuable resource. Walkthroughs are there to protect your resource, and protect the tenant, as well.
Contact Jim Shonts with PMI Elevation with any questions, or for more information on best practices for conducting walk-throughs in your rental property. We are Parker Property Management specialists and are here to help you.
Photo by Words as Pictures from StockSnap