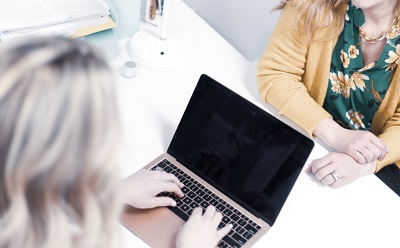 Maximizing your rental property is more than just getting the right tenant with the perfect rent in the right neighborhood with the right amenities.
A landlord has to find that tenant first, and listing your rental property at the most opportune time can go a long way toward making that search a success.
The prime rental season generally happens over the summer, or from May through August. A lot of that has to do with the timing of the school year, and the fact that it's generally easier to move when the weather is nicer.
College-aged students are always in the market to get into rental property before the school year starts, and those brand new graduates are often moving to new jobs, so they're looking for a place to stay, as well. Families with younger kids also don't want to have their children change schools in the midst of an academic year.
One of the best ways to get the most out of peak rental season is to try and get your leases to end in those summer months. This is almost exclusively how we do it here at PMI Elevation, Highlands Ranch Property Managers and Centennial Property Managers.
If you're early, shoot for a 14- or 15-month lease. If your vacancy occurs in the fall, maybe float an 8- or 9-month lease out there to get the renewal in the summer. When tenants leave and your lease expires in the summer, the amount of time the unit is vacant will be minimized – and that means less down time between rent checks.
Not only does the timing of the lease to the peak rental time help with filling vacancies, but it also gives the landlord some leeway when having to make repairs once a tenant leaves. Whether it's repairing damages left by the tenant, or just upgrading your rental property – getting those improvements done in the spring or early summer can go a long way toward increasing the value of the rental property. And that means an increase in rent and your future home value.
If your Denver rental property manager is located in an area that's popular with college students, timing your leases to begin and end around when classes start and finish can also optimize the time spent without vacancy.
Also, when it is time for your tenants to move on from your rental property, moving out in the summer will make it more convenient for them. And it will make it easier for the new tenant to move in.
While the summer months are generally the time where rental properties experience the most turnover, that might not be the case in all markets. It's important for landlords to do their homework on the area of their rental unit, to see if there are any other underlying trends. Things like transient workforces or a regular influx of new jobs in a community can offer indications of trends that landlords can take advantage of when creating their leases.
To find out more about the right time to list your rental property and need help with Castle Rock Property Management or anywhere else from Littleton Property Management to Parker Property Managment, reach out to PMI Elevation today.
Photo by Kristin Hardwick from StockSnap