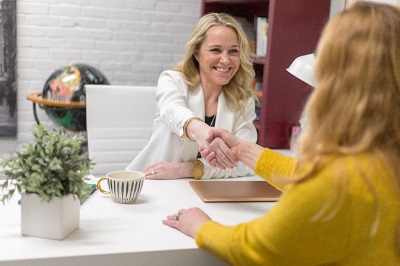 You have a rental property. You have a tenant. As a landlord, you know what your expectations are for your tenant, but is the tenant on the same page?
Making sure your rental or lease agreement is tailored to the specifics is vital for the success of your rental unit, and can go a long way in helping to create a good starting point of communication between landlord and tenant. Also, in the state of Colorado, you need to have a lease if the intended rental term is one year or longer for it to be a valid lease.
There are a few must-haves for your rental agreement. Clearly, it needs to identify the property and the future tenants, as well as how long they will be tenants. Make sure any adults that intend to live at the property sign the agreement. Note when the tenancy starts, and how long the lease is for. Another important inclusion has to be how many people are allowed to live in the property. This is vital in following local and national laws, and it is important to chat with your lawyer regarding these mandates or call the city planning office on occupancy limits and if the property is zoned properly for its intended use.
Nothing creates more anxiety with a landlord than gathering rent. Detailing how the tenant can pay the rent, when it is due, the amount, and if it includes things like internet, garbage, etc., can create less confusion around the most vital aspect of your rental property.
Make sure to include specifics about what payment methods you accept, and also make sure to highlight important fees for things like late payment, so that both the landlord and tenant are aware of the repercussions.
In the same vein as rent are things like security and pet deposits, and make sure it's as clear as possible how much will be returned when the tenant vacates the unit. It should also detail the amount of the deposit, and if the deposit will accrue interest – depending on laws and where it is held.
Precision is important in the rental agreement, and don't think any item is too frivolous to put in there. The more complete and detailed the rental contract is, the clearer the expectations will be between landlord and tenant.
The clearer the description and terms of the agreement, the easier it will be for both sides to communicate and resolve problems. And if a problem goes all the way to court, a detailed rental agreement will help in proving if there was a violation of the agreement.
Any landlord can create a rental or lease agreement to include everything specific to each unit, and hopefully this provides some details to help you customize it to fit your rental properties in Highlands Ranch Property Management.
Our rental agreements for our Denver Property Management rental properties are currently around 25 pages long and growing. We continue to modify our agreements as new laws are implemented or previous laws are modified. Please do yourself a favor and do not just use a lease on a pre-printed template from a big box office supply store. If you do, you are leaving your self open for some really bad experiences when your tenants do something on you property that is not covered in that generic lease form.
For more information about rental agreements, or with any questions about your Colorado rental property across Metro Denver, Highlands Ranch Property Managers, or Castle Rock Property Management contact Jim Shonts with PMI Elevation today.
Photo by: Kristin Hardwick from StockSnap