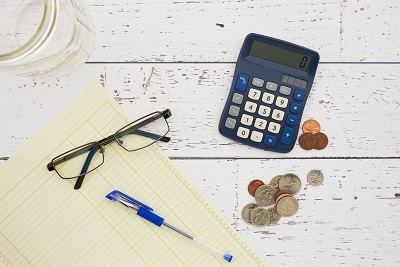 Many people take advantage of investing in real estate, but that doesn't mean landlords and rental property owners simply come up with a lease, find a tenant and rake in the cash. Like any home, there are expenses that go along with it – and some of them can get very costly.
There are also ways for landlords to save money, too. This doesn't mean shirking your responsibilities as a landlord though. That's a fast way to lose good tenants and decrease property value. There are a few much more effective ways to keep the tenants happy, and to lighten the burden on the pocketbook.
The biggest expense as a rental property owner in Highlands Ranch and South Metro Denver is likely the mortgage. Interest rates are always changing, and regular refinancing can help save thousands of dollars – even if the rate change is minimal. Make sure to review your mortgage on a regular basis, because you never know if a better deal is out there. And if you have a better rate than what is currently out there? Well, knowing that isn't the worst thing in the world, either. Reach out to PMI Elevation to discuss how refinancing your mortgage on a buy-and-hold investment can lead to massive cashflow long-term.
Another ever-changing landscape is energy efficient appliances. Whether the landlord or the tenant is paying the utility bills, one of the easiest ways to keep costs down is to switch to more efficient appliances. For the major appliances, search for those with the "Energy Star" label. They're designed to keep costs low and use less energy. Energy efficient light bulbs are a little more expensive, but last much longer. And don't forget about water. There are affordable toilets and showerheads that use less water, which keep costs down. If you're footing the bill, it'll save you money. If the tenant pays the bills, it'll save them money, and make them a happier tenant…and remember – Happy Tenants renew leases and reduce vacancy – and vacancy is one of the largest expenses on most landlords cashflow statements. We help reduce vacancy for our clients.
Of course, the tenant is the most important aspect in the rental property equation. Another important factor in maximizing your profits is to make sure your rent is fair for market the home is located. By doing your homework and charging a fair rental rate for your market, you'll make sure both you and the tenant are getting the best deal out there.
If you're charging too much or your increases are too steep, tenants might leave for a less expensive property and/or the rental property might have longer spells of vacancy. If you're not charging enough, you're undercutting the property's value, and that undermines the whole reason for having the property in the first place. As a landlord in Castle Rock or the Town of Parker, make sure you're staying on top of the comparable rents for the neighborhood your property is located so you are at the right price.
One of the most important things you can do is budget for issues. It's a house. Things are going to age and break down, and being prepared for costs that pop up will make those things that pop up out of nowhere and unexpected emergencies easier to take. The reason you became an investment property owner in the first place was to make money off of the rent. Don't be afraid to set aside some of those earnings in a place especially for maintenance. It'll make it easier to maintain, and putting those things on credit cards will cost you considerably more in the long run. We like to recommend putting aside one month's rent into a maintenance and CapEx account — you will be happy you did too!
To find out more ways to save some money on your rental property's maintenance by hiring a Centennial Property Manager, a Castle Rock Property Manager and/or a Littleton Property Manager, contact Jim Shonts at PMI Elevation today.
Photo by Artsy Crafty on StockSnap